By Benny Bozman
In 1954 the idea of starting its' own fire company to cover the Deal Island – Chance area was started by several members of the Deal Island – Chance Lion Cluband after several meetings the idea became a reality when the Deal Island – Chance Volunteer Fire Company was incorporated on September 29, 1954 with 42 Charter Members. The main people involved in getting their own fire compony were Melvin Beauchamp, Wilbur "Bill" Johnson, and Horace Webster. The Reverend Irvin Collins was elected the first Fire Chief and Wilbur "Bill" Johnson the first president. Earl Webster was elected secretary and and Homer Ringgold treasurer. The first challenge members faced was to find a place to house the equipment when purchased. Finally through a generous donation by the Brown family, a parcel of land, known as Sandberry, was given to the newly formed fire company. That piece of land is still held by the fire company today.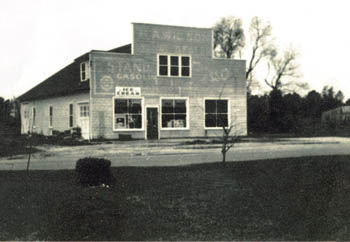 After several meetings it was decided to lease the Harry Wilson building and renovate into the new companies fire station. Over the years there have been many renovation and additions to the building which is still the present fire station. After the fire company had a place to house the equipment, they set out to purchase a pumper. The first pumper purchased by the company was a used 1942 Ford pumper the members named "Nellie Belle". It waswn't long after that the fire company purchased a new GMC Class A pumper in 1956. It was also during 1956 the fire company became a member of MSFA.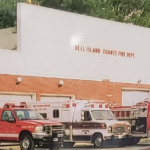 With two pumpers , renovations to the fire station were made in 1060-61 and again in 1982 when a major edition of a new engine room was made. In 2003 the fire company added another bay to the station bringing it to a total of five bays, housing five pieces of apparatus.